New from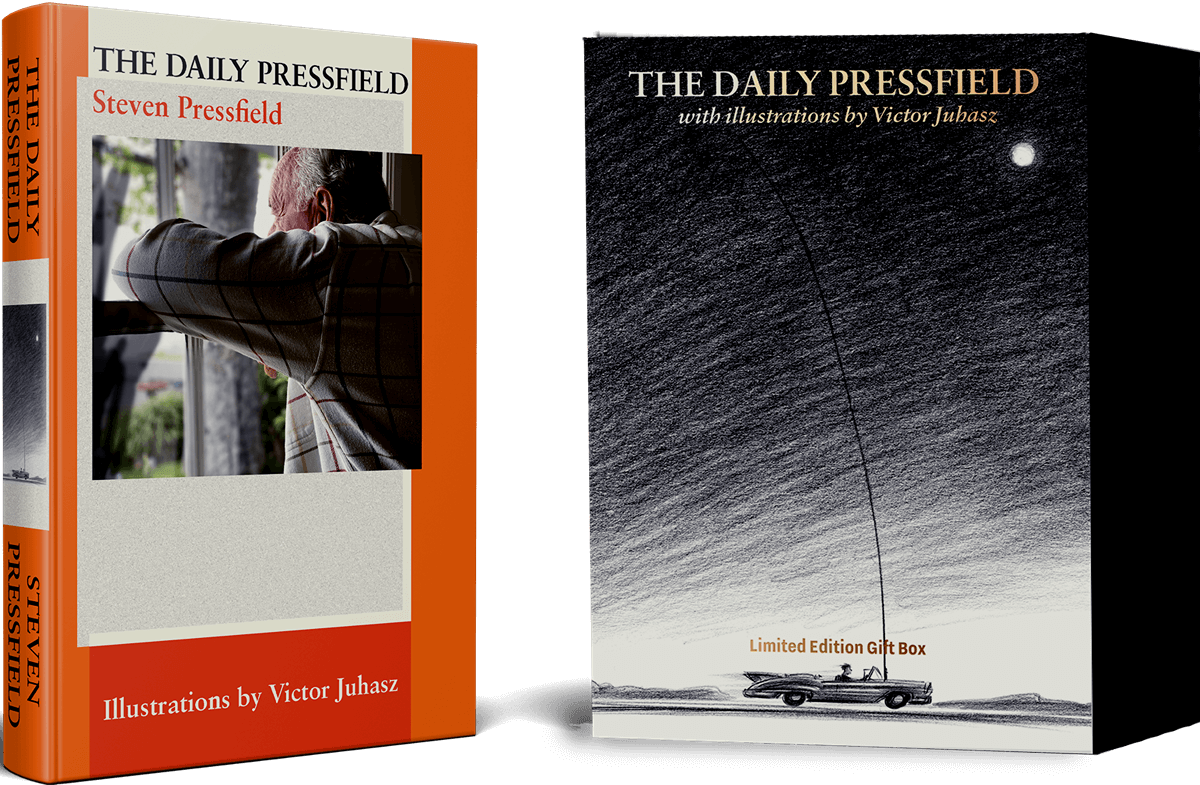 THE DAILY PRESSFIELD is 365 days (plus a bonus week) of motivation, inspiration, and encouragement. It's a year's worth of kicks-in-the-butt and pats-on-the-back, that will counsel, support, and guide you— day-by-day—from the start of your project to its successful completion.
THE DAILY PRESSFIELD is illustrated (one picture a week) by award-winning illustrator Victor Juhasz, whose work has been featured in Rolling Stone, The New Yorker, the New York Times, and many other books, shows, and publications. Visit juhaszillustration.com to see more of his work.
Need a gift for a writer, artist, or entrepreneur? This limited-edition VIP pack comes with a hardcover first edition of The Daily Pressfield signed by Steve Pressfield and Vic Juhasz; a companion journal; and a boxed set of ten notecards with envelopes with ten different illustrations from the book.
The perfect gift for yourself or that friend who could use a little motivation, encouragement, and inspiration!